Recording
MotionCaster supports mov, mp4, mkv, etc. Especially mov container supports Apple's prores codec to record video in various formats.
You can set detailed settings for video resolution, frame rate, bit rate, and audio codec for various broadcasting environments.
In addition, you can set the file split recording time for movie editing and you can record up to 4 simultaneous (MotionCaster Pro).
Also you can record your choice between original video and overlay video.
Format
To record the encoding format, choose between mp4, mov, and mkv.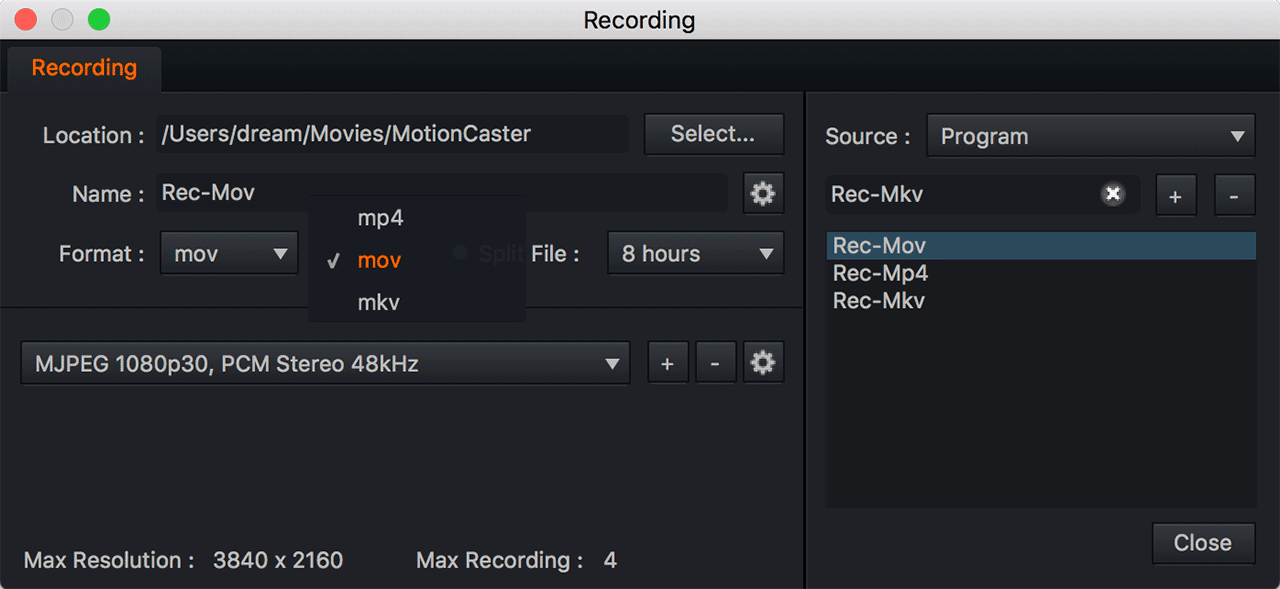 Video format customization settings.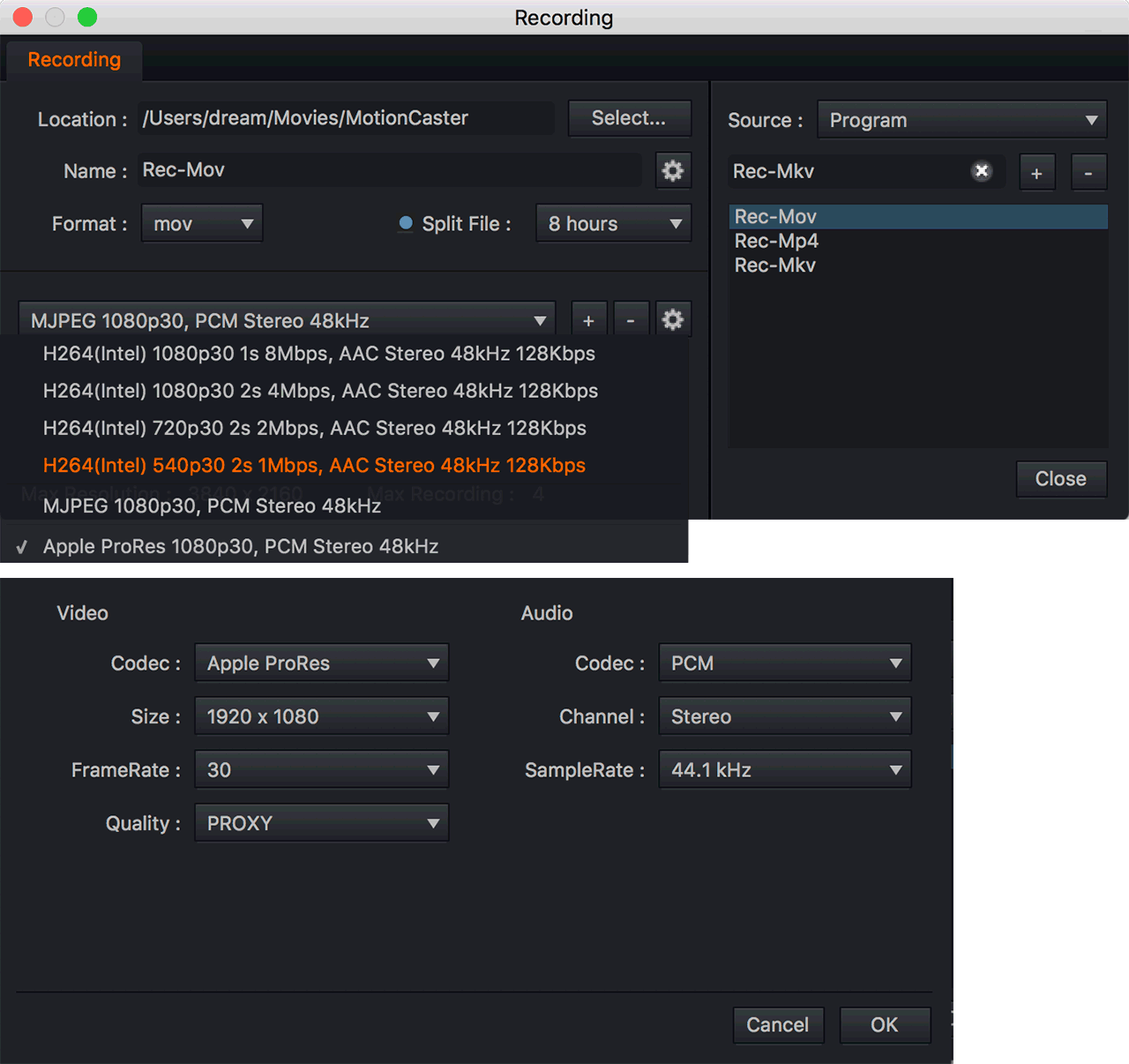 Split File
Record split files at selected time units.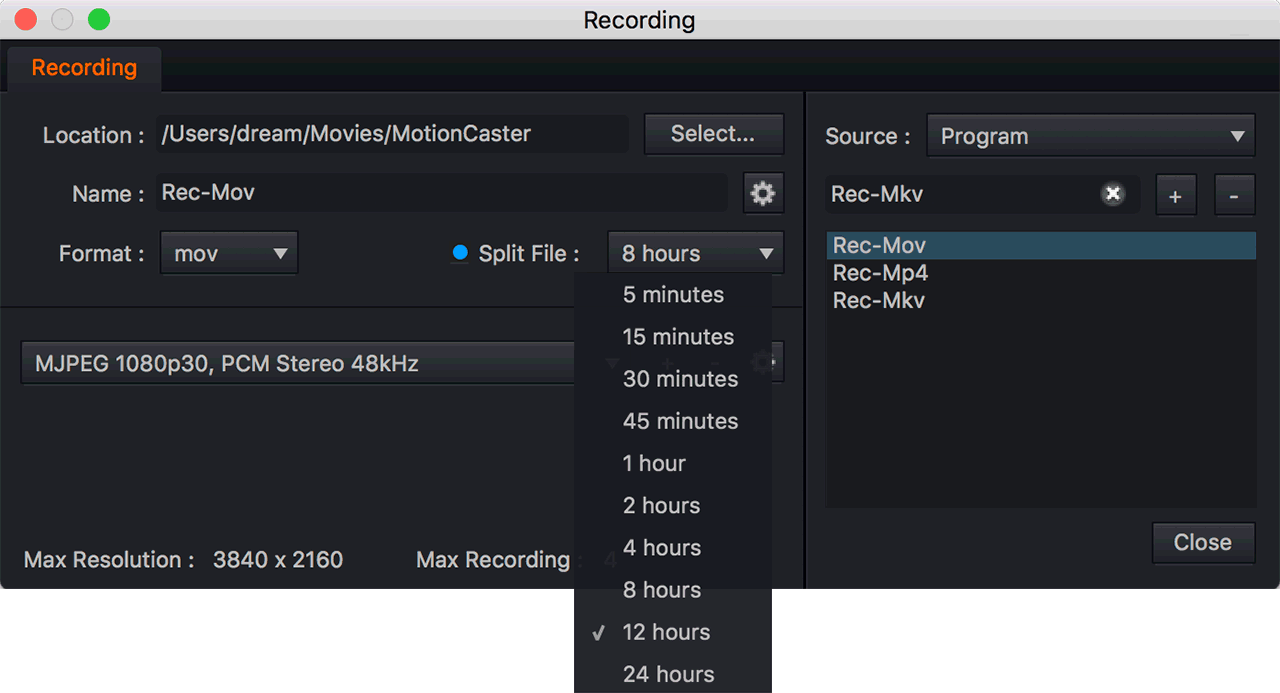 Source
Selective recording of overlayless original (clean) video or overlayed composite video.