Output

The output of the MotionCaster consists of three functions.
The first is a live streaming output function that sends live video to websites such as YouTube, Facebook, and Twitch.
Live streaming to multiple destinations at the same time You can show your videos to as many viewers as possible.
Second, video files such as mp4, mov, and mkv can be applied to record video files in various formats at the same time.
The third is the external output function which outputs video to the inside and outside using the capture device.
All of the functions described above can be performed at the same time, It will help you to operate stable and professional broadcasting.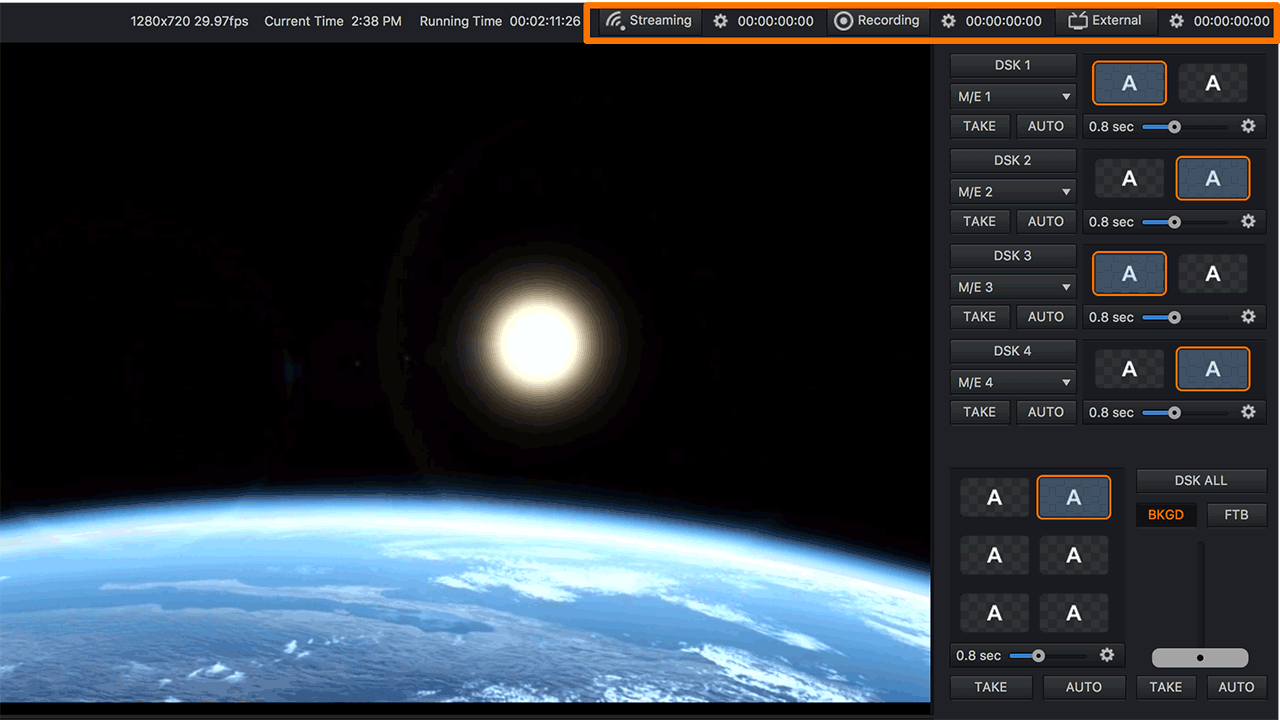 In the upper right corner of the MotionCaster interface,
Streaming button / Streaming time / Streaming settings button
Recording button / Recording time / Recording setting button
External output button / External output time / External output setting button