Title Maker
MotionCaster's built-in Title Maker is a tool for creating your own graphic sources such as subtitles, virtual studios, picture in picture (PIP) and scoreboards.Featuring a powerful, lightweight, fast and intuitive interface,this title maker makes it easy for anyone to create their own graphic source with just a few mouse clicks.
First, right click on the ME browser and select new.

Then the title maker appears.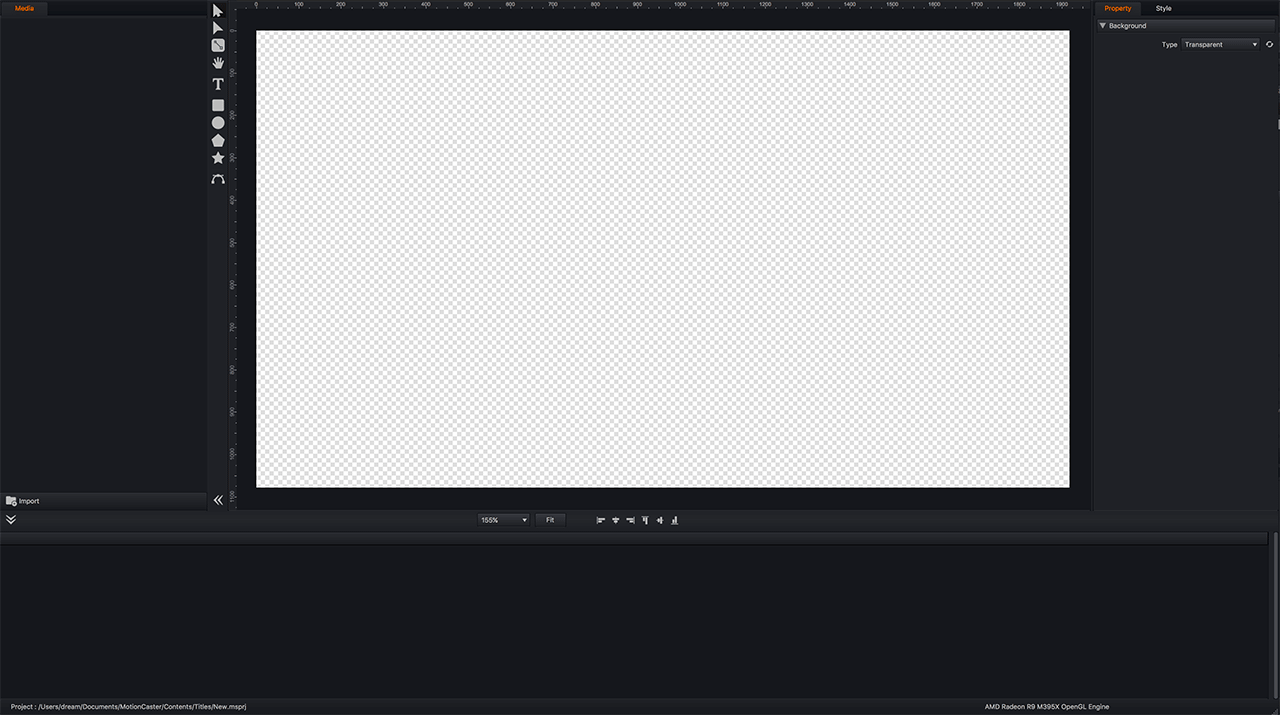 Draw a graphic object on the canvas, or connect the desired source (a video or image) to the object.
Makes a chromakey effect. It can also have a different effect.
Configure the virtual studio by placing the image source.

Please watch the video clip below on how to use the title maker.
Live title
Virtual Studio
Virtual Weather